Cape Town's beaches have been voted among the best in the world and have achieved Blue Flag status—an international award given to excellent beaches.
Along the West Coast, you'll find Bloubergstrand, Sunset Beach, and Table View. On the other side of Table Bay are the beaches of Sea Point. Travel a little farther and you'll come across the famous four beaches of Clifton, renowned for being the most sheltered from the wind in summer, and Camp's Bay.
East of the Atlantic Seaboard is False Bay – and warmer waters. Along this stretch are the Boulders Beach African Penguin Colony, Fish Hoek, St James, and Muizenberg.
Beachgoers will find plenty to do in Cape Town, as the city offers a variety of beach attractions along the scenic Atlantic Ocean. Popular activities include swimming, sunbathing, surfing, and windsurfing. Fishing is also a popular pastime, and there are many charter boats available for hire.
8 Popular Things to Do at Cape Town Beaches: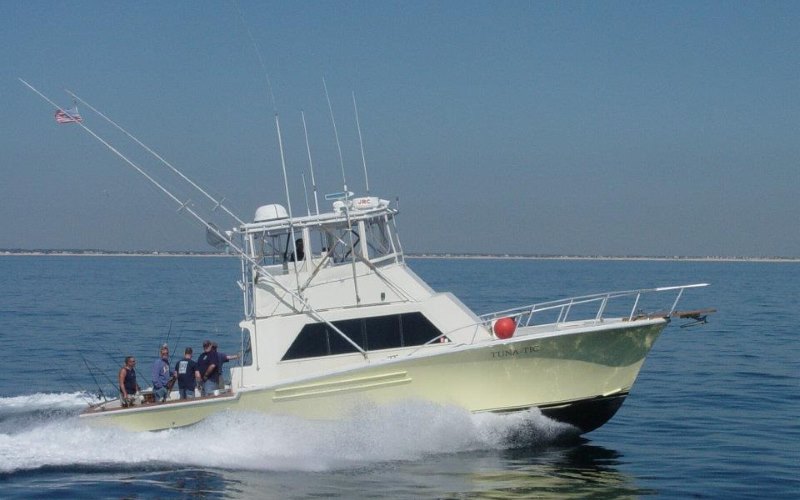 1. TUNATIC FISHING CHARTERS
Enjoy the Day with skipper Shawn and an experienced Deckhand, they cover a wide area of launching spots in cape town.
They have a big variety of fish to be caught. It all depends on what is available and what season it is.
What you can expect is the following:
Yellowfin Tuna, Blue Fin, Big Eye, Longfin, Dorado, Yellow Tail, Snoek, Katonkel, Red Roman, Cape Bream, Siver fish, Panga, and Jacopever.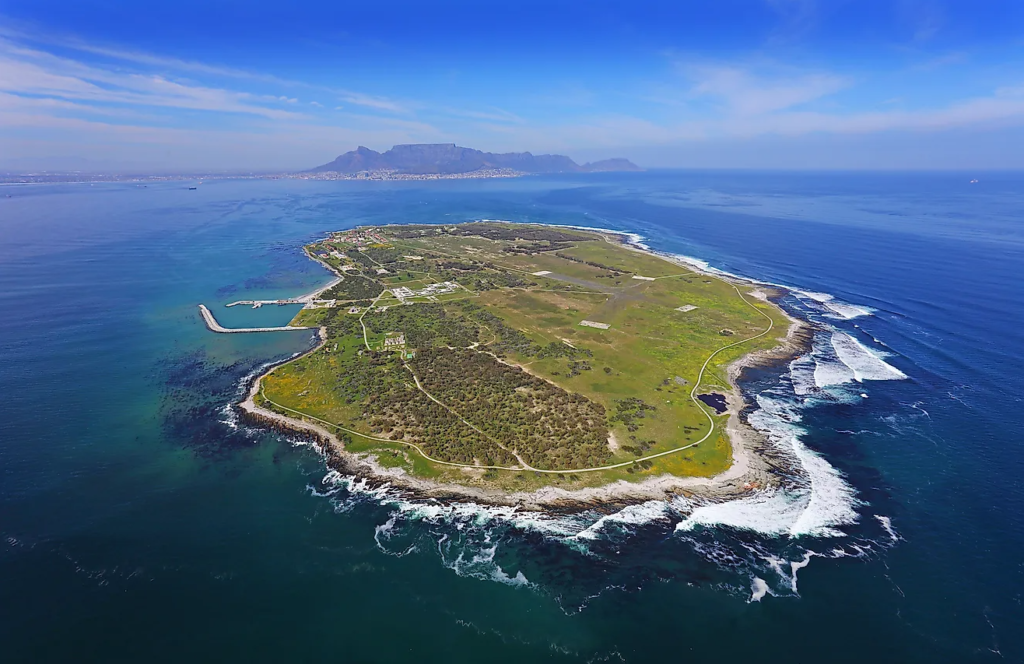 2. ROBBEN ISLAND MUSEUM
Now, Robben Island is a World Heritage Site and museum, offering daily tours. The tour begins at the Nelson Mandela Gateway at the V& A Waterfront with a multimedia exhibition, museum shop, and restaurant, after which, guests hop onto the ferry for a scenic trip to the island. Once on Robben Island itself, the tour is guided by a former political prisoner of the island, for unique and incomparable insights into the island's history.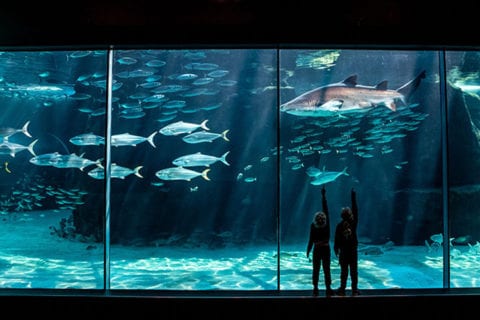 3. TWO OCEANS AQUARIUM
The Atlantic and Indian Oceans meet with great triumph at the southern tip of Africa, and where better place to celebrate the diverse marine life in these two vast habitats than where it all comes together in Cape Town – at the V& Waterfront. Here, the Two Oceans Aquarium showcases the different oceans' wildlife through interactive displays and more than 8 000 marine animals from 200-plus marine species.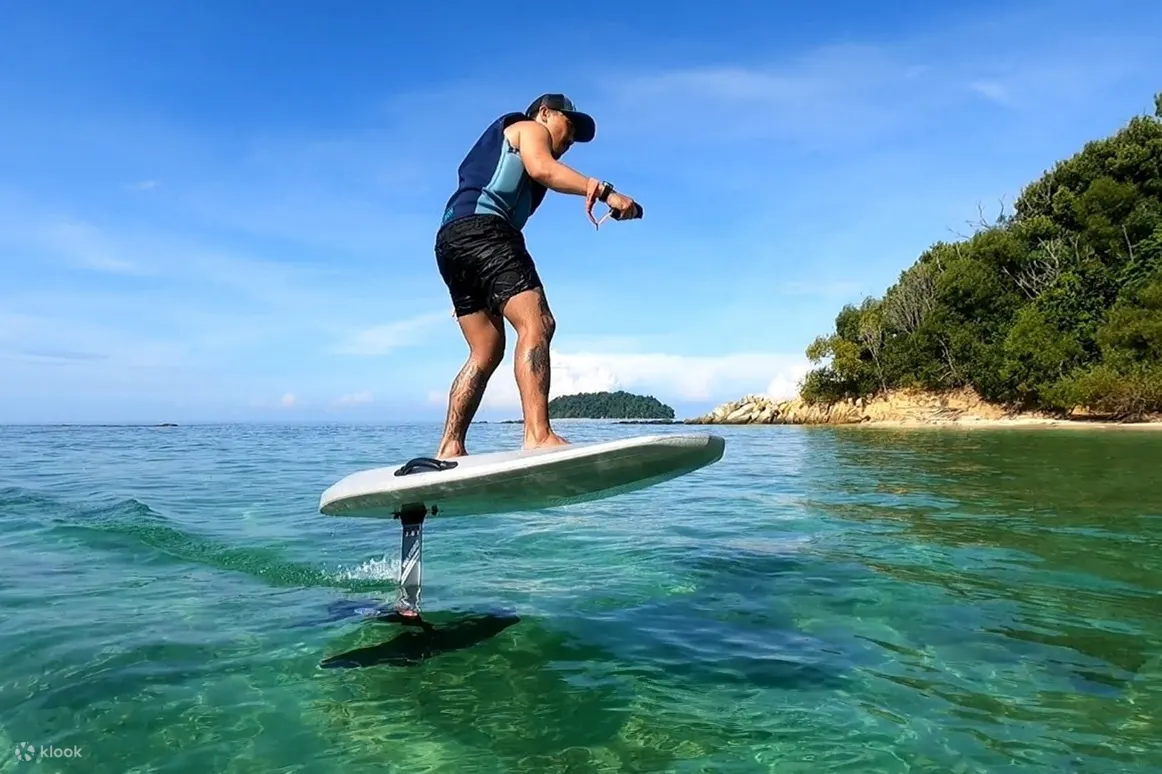 4. EFOIL CAPE TOWN
Efoil Cape Town is Cape Town's first efoiling school, offering lessons in Hout Bay, Simon's Town, and at the Waterfront (or on various dams). Efoiling is an electric hydrofoil that is a surfboard with a hydrofoil attached to a propeller. The electric motor on the hydrofoil generates speed to lift the board out of the water, hovering over the surface. Efoiling allows people to feel the limitless freedom of flying on water.
This is an incredible experience to discover Cape Town's stunning coastline like never before.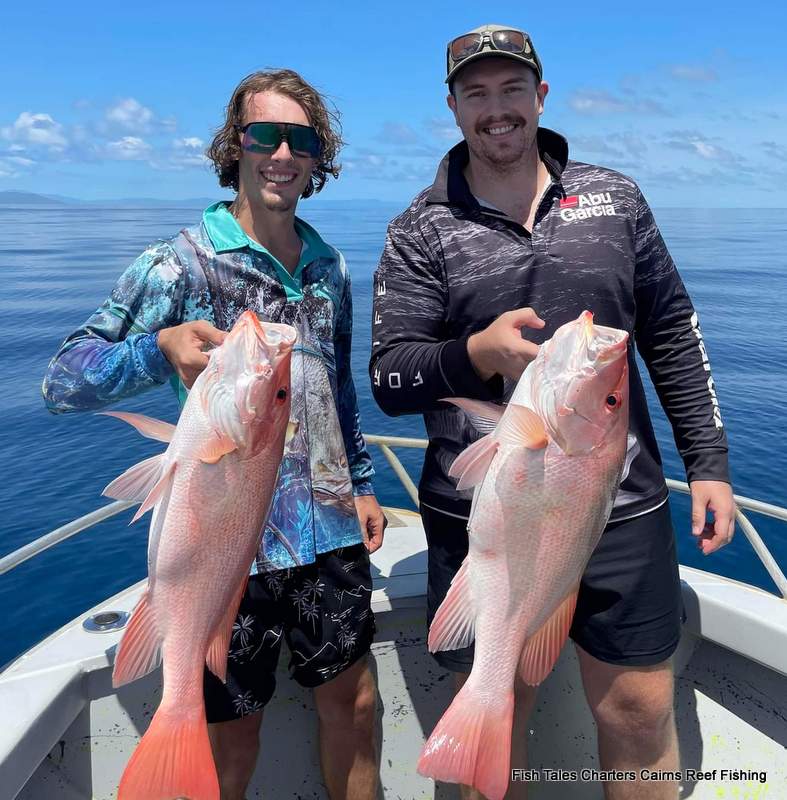 5. FISH TALES CHARTERS
If you are looking for an adrenaline rush on the open waters of the Cape, Fish Tales Charters should be your first and only call. Their slogan says it all, "Your adventure starts here." Whether you're chasing that monster yellowfin tuna or you're after the excitement of a yellowtail taking your surface plug, they have the fishing experience for you. They go the extra mile to make sure you have an enjoyable day at sea, your catch is their priority.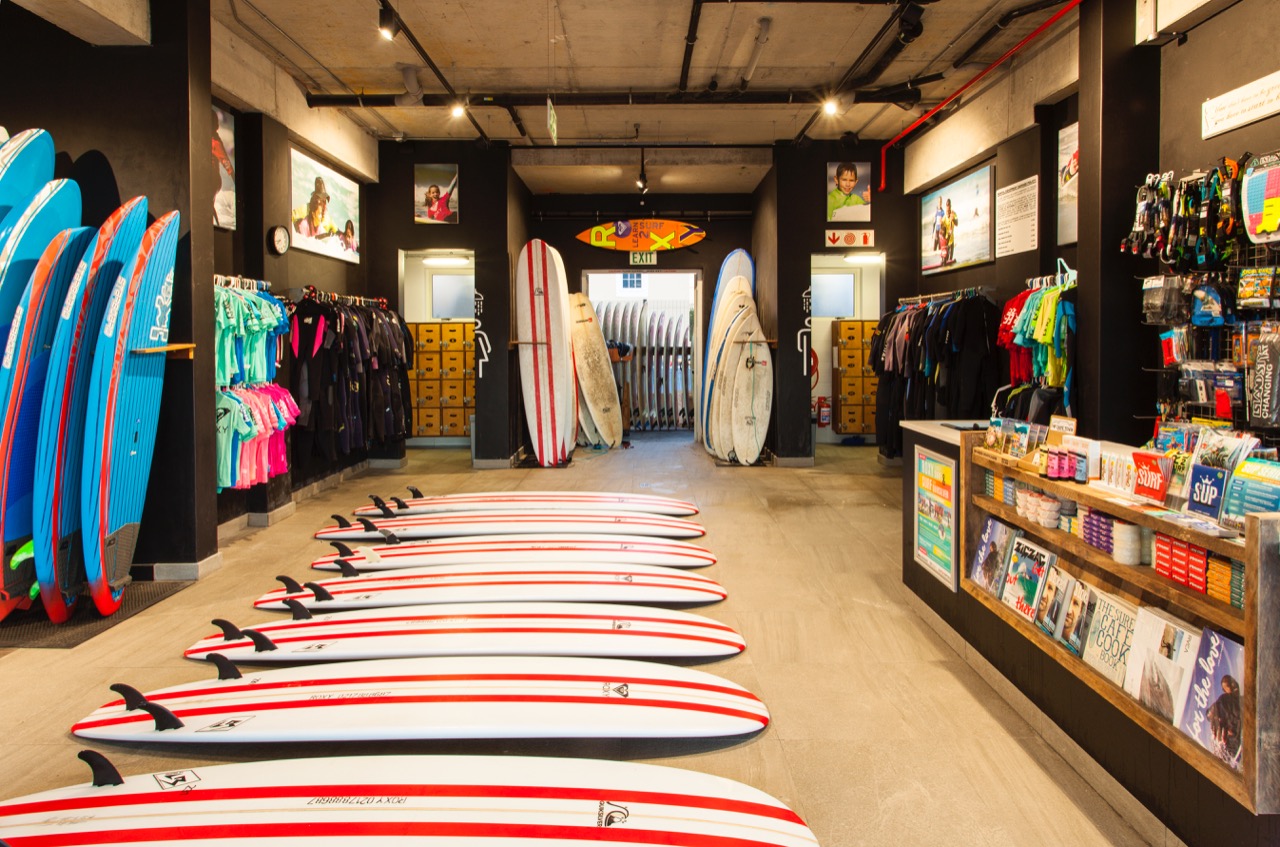 6. SURF EMPORIUM
Surf Emporium is internationally renowned as South Africa's most popular Surf and SUP destination with a proven track record. Surf Emporium, located on the Muizenberg beachfront at Surfers Corner, is an accredited Surf and SUP School, high-quality equipment rental hub, retailer of leading Surf and SUP brands, and a Vida e Café all under one roof.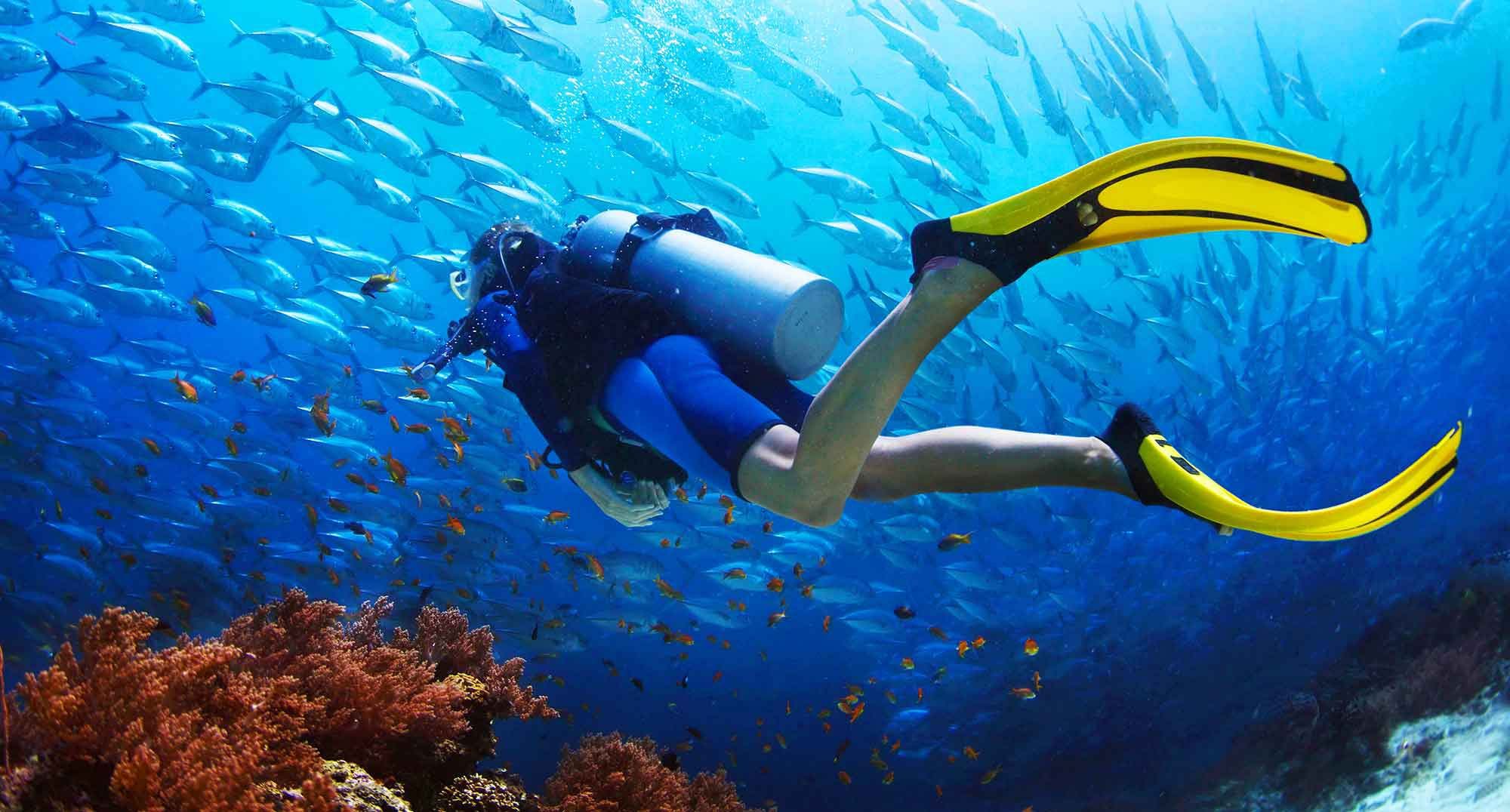 7. INTO THE BLUE SCUBA DIVE CENTRE
From beginners to qualified divers, Into the Blue shares its passion for scuba diving with locals and visitors.
Into the Blue offers a range of fun dives that allow you to explore the underwater wonders of Cape Town. Not all of the fun dives require you to be a qualified scuba diver, making it possible for non-divers to also enjoy the experience. Diving with seals or sharks is a memorable activity with some shark species not requiring a cage dive.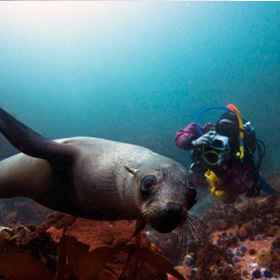 8. PISCES DIVERS – SCUBA DIVING
While in Cape Town, a marine safari enables you to see Cape Point from a completely different angle. From the ocean, it is awe-inspiring with great photo ops up for grabs, both surface and underwater. But it is snorkeling with Cape Fur Seals, the local clowns, that is likely to bring the biggest thrill, fun, and enjoyment.