Windhoek has the most spectacular sunsets in the world. You should never miss viewing the sunset while visiting Windhoek, but what can make it more special and magnificent is viewing the sunset from a rooftop. If you are looking for a place to have a nice time while enjoying an amazing view, here are 3 top rooftop bars in Windhoek.
1. SkyBar – Hilton Hotel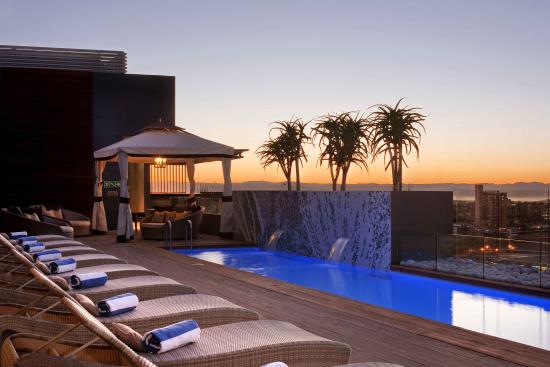 The bar is located right next to the hotel's swimming pool and is surrounded by a wooden deck with chic and comfortable white lounge chairs. It offers breathtaking panoramic views of the city.
Address: Rev. Michael Scott Street, Windhoek, Namibia
Contact Details: +264 61 296 2929
Operating Hours:  Monday to Sunday 10:00 AM – 12:00 AM
Website:  https://www.hilton.com/en/hotels/wdhhihi-hilton-windhoek/
2. Sky Lounge – Am Weinberg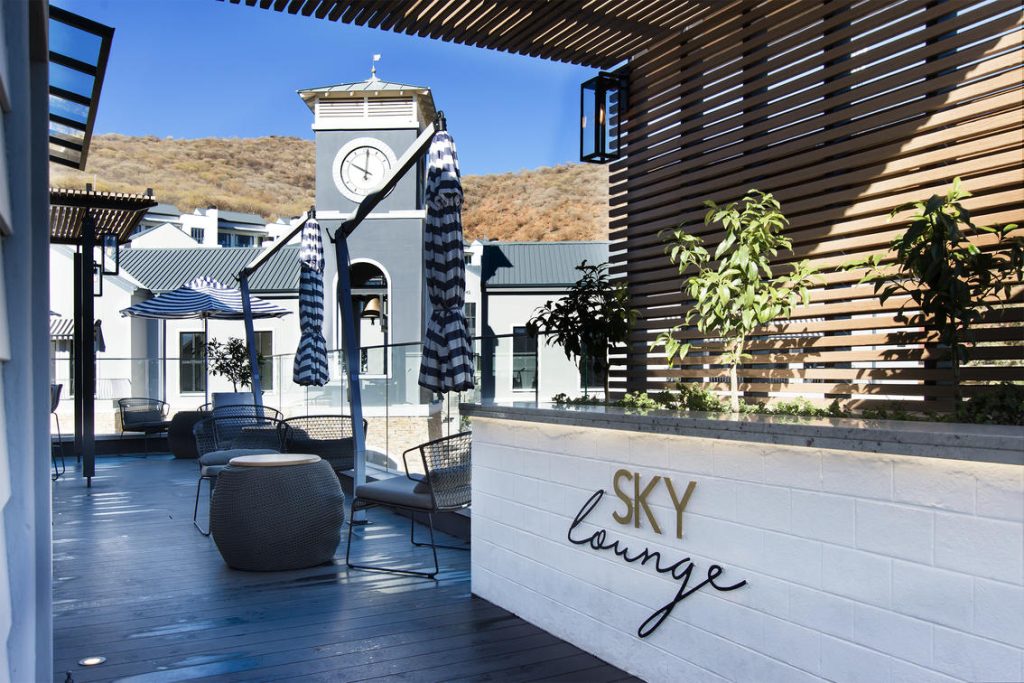 The Sky Lounge offers exquisite tapas as well as wine and drinks menus in a beautiful setting, complemented by stunning views of Windhoek. The lounges offer sophisticated rooftop or courtyard seating with exquisite views.
Address: Am Weinberg Boutique Hotel 13 Jan Jonker Street, Klein Windhoek, Windhoek, Namibia
Contact Details: +264 61 209 0900
Operating Hours: Monday to Sunday 15H00 to 23H00
Website:  https://store.gondwana-collection.com/accommodation/the-weinberg
3. Stratos – Avani Hotel & Casino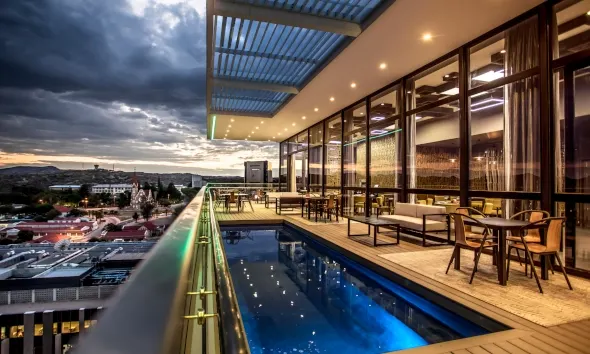 Redefining the dining experience in Windhoek and setting itself apart with contemporary drinks, great food, and a sky-deck view.
Address: Independence Ave, Windhoek
Contact Details: +264 61 2800338
Operating Hours:  Monday to Sunday 15H00 to 23H00
Website:  https://www.avanihotels.com/en/windhoek/restaurants