Sundowners are a great time in Johannesburg. The sun still sets fairly early even in the height of summer. At a neighborhood rooftop restaurant or patio, place a drink order, look for a table with a view, and take in one of Joburg's renowned unforgettable sunsets. Take a look at some Rooftop bars you should visit.
The Roof Fourways & Bryanston 
The Roof is perfect for sundowners. It's a stylish, contemporary, exclusive and on-trend venue. They cater for year-end functions, weddings, parties, shoots and launches. Both venues are located in clean and safe areas.
The Roof Fourways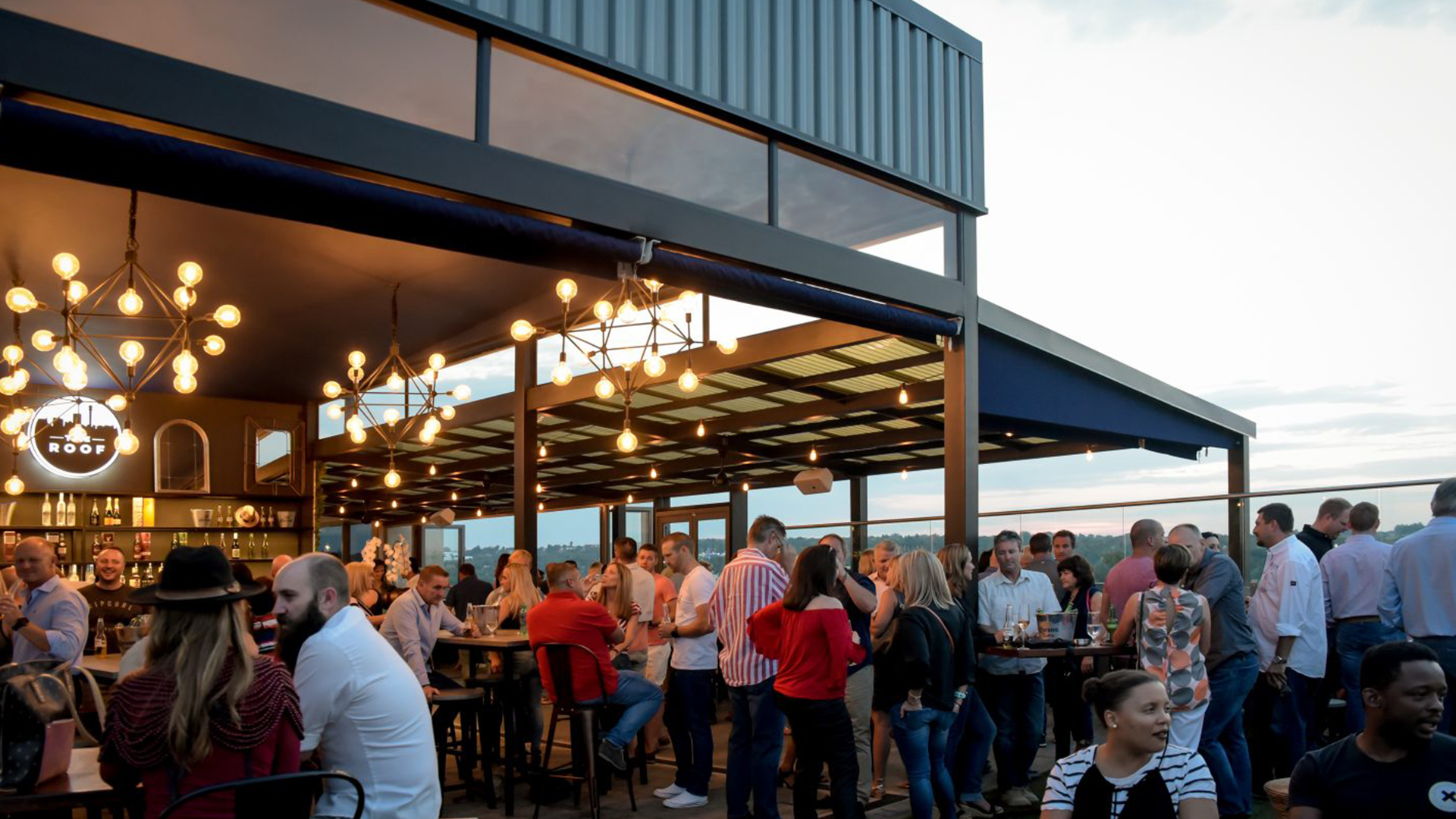 Address: Infinity Business Park, 4 Peter Weinning Road, Fourways, Sandton, 2191
Operating hours: Monday to Friday  08h00 to 16h00 (for breakfast and lunch)
Contact: 010 822 3574
Instagram handle: https://www.instagram.com/the_roof_fourways/
Website: https://theroof.co.za/
The Roof Bryanston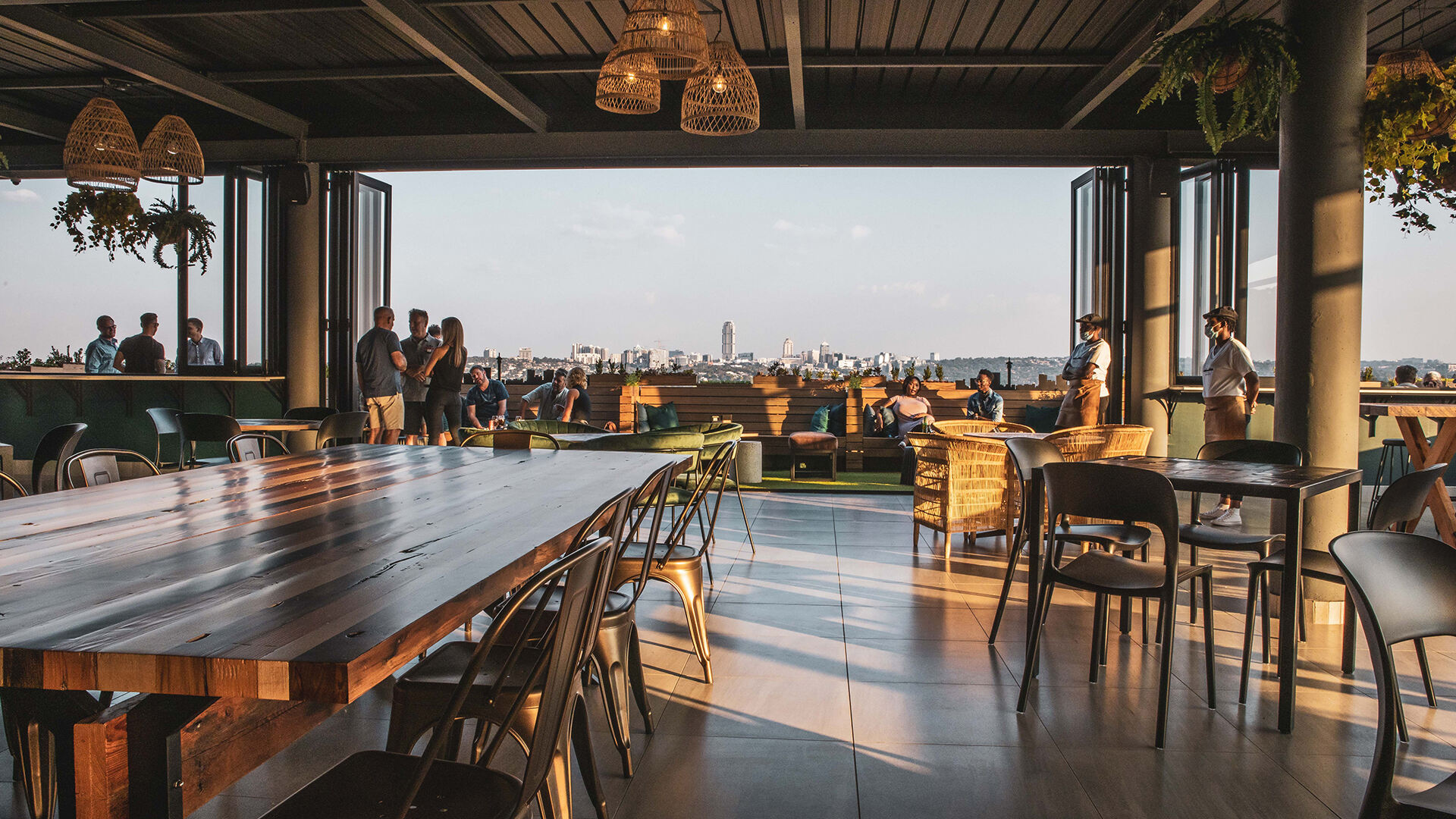 Address: Soleil Building, 2 Brian Street, Bryanston, Sandton, 2191
Operating hours: Thursday to Sunday : 13h00 – 00h00
Contact: 072 609 7785
Instagram handle: https://www.instagram.com/the_roof_bryanston/
Website: https://theroof.co.za/
Rockets Menlyn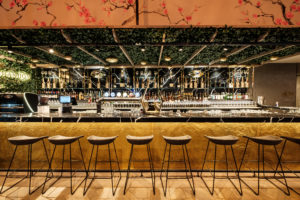 Address:178 Durette Avenue, Waterkloof Glen, Pretoria, 0010, South Africa
Operating hours: Monday to Wednesday 11h00 – 00h00, Thursday to Sunday 11h00 – 02h00
Rules: No Vests, No Shorts after 18:00 PM, No Slops, Allowed: Guys – No under 23's &
Girls – No under 21's, No Firearms
Contact: +27 68 417 3790
Instagram handle: https://www.instagram.com/rockets.life/
Website: https://www.rocketslife.tv/rockets-menlyn/
San Deck Bar & Restaurant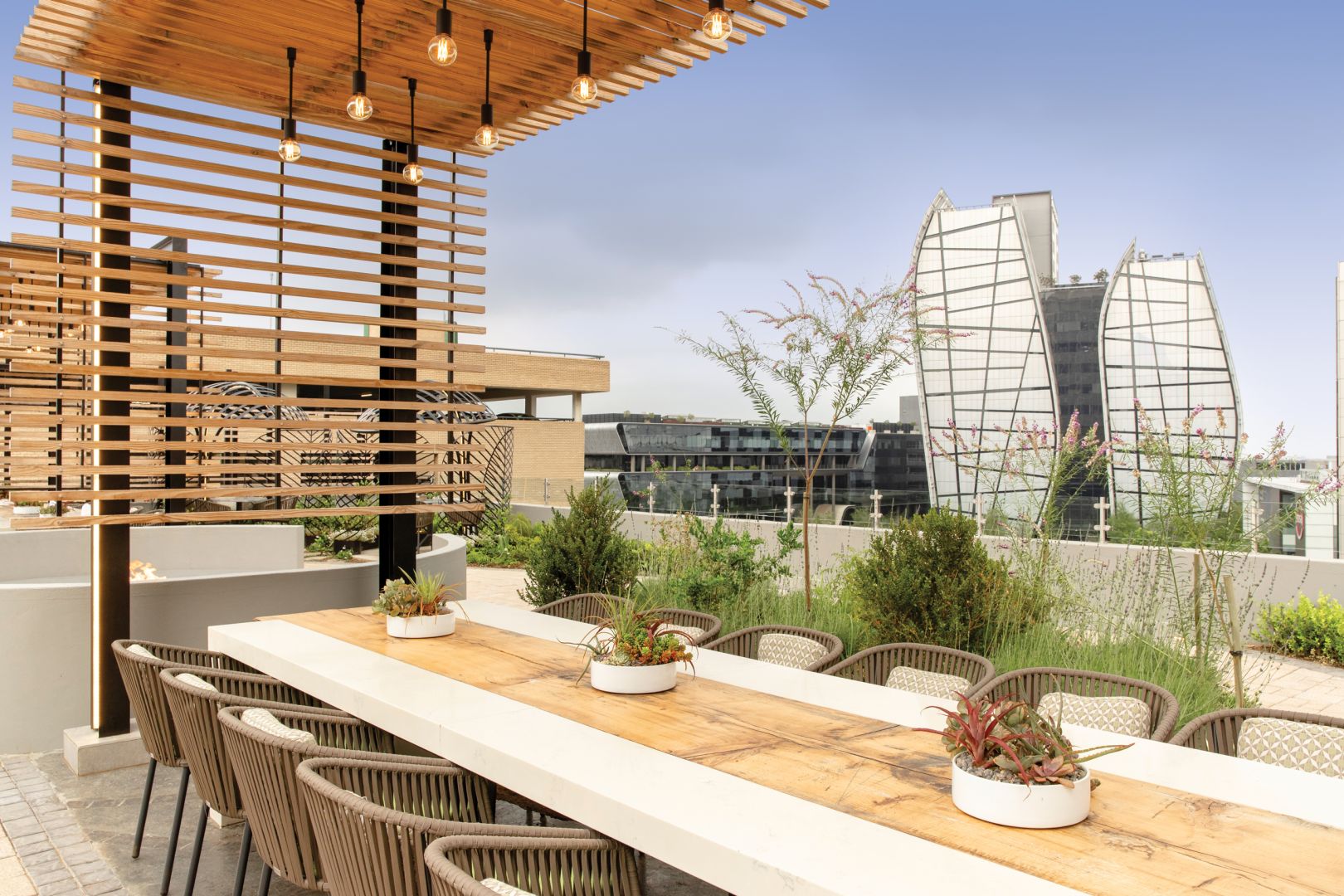 Address: Sandton Sun Hotel Corner Fifth Street and, Alice Ln, Sandhurst, Sandton, 2196, South Africa
Operating hours: Monday to Saturday 12h00 – 23h00
Contact: +27 11 780 5000
Instagram handle: https://www.instagram.com/southernsunhotels/
Website: https://www.southernsun.com/sandton-sun-hotel/dining/
Summit Sky Bar Menlyn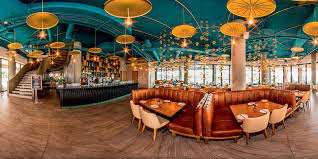 Address: Shop D(G)001, Building 5, Summitplace, 221 Garsfontein Rd, Menlyn, Pretoria, 0181, South Africa
Operating hours: Monday to Thursday 08h00 – 22h00, Friday & Saturday 08h00 – 02h00, Sunday 09h00 – 23h00
Contact: +27 63 758 6377
Instagram handle: https://www.instagram.com/summitskybarmenlyn/
Website: https://www.summitgrill.co.za/
Livingroom Maboneng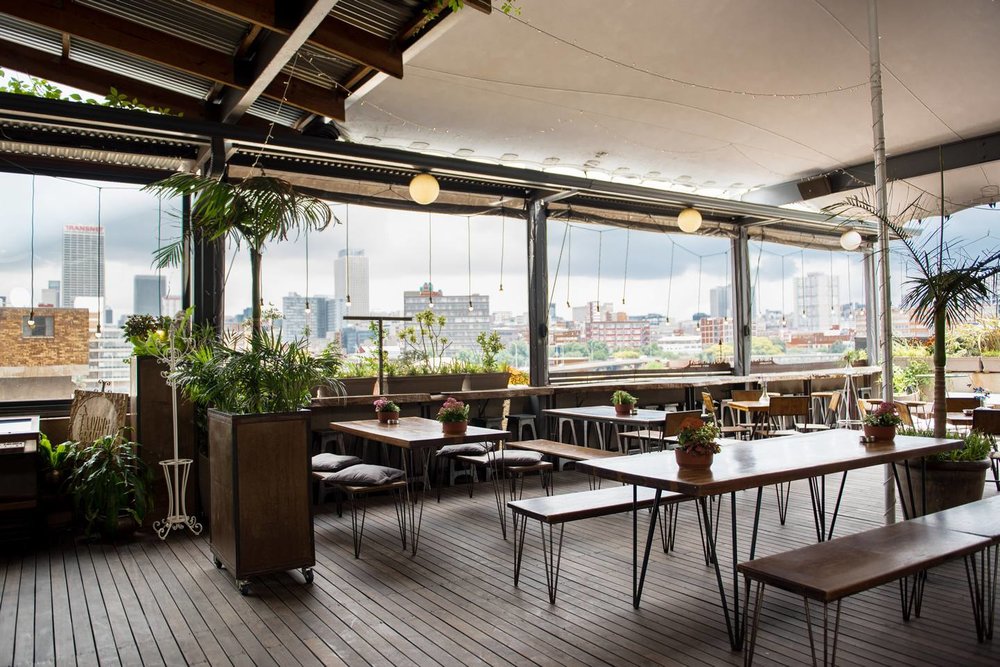 Address: Living Room, 5th Floor, Main Change Building, 20 Kruger St, City and Suburban, Johannesburg, 2094, South Africa
Operating hours: Friday 13h00 – 20h00, Saturday 11h00 – 22h00, Sunday 11h00 – 20h00
Contact: +27 82 370 9284
Instagram handle: https://www.instagram.com/livingroom.jozi/
Website: https://www.livingroomjozi.co.za/
Alto234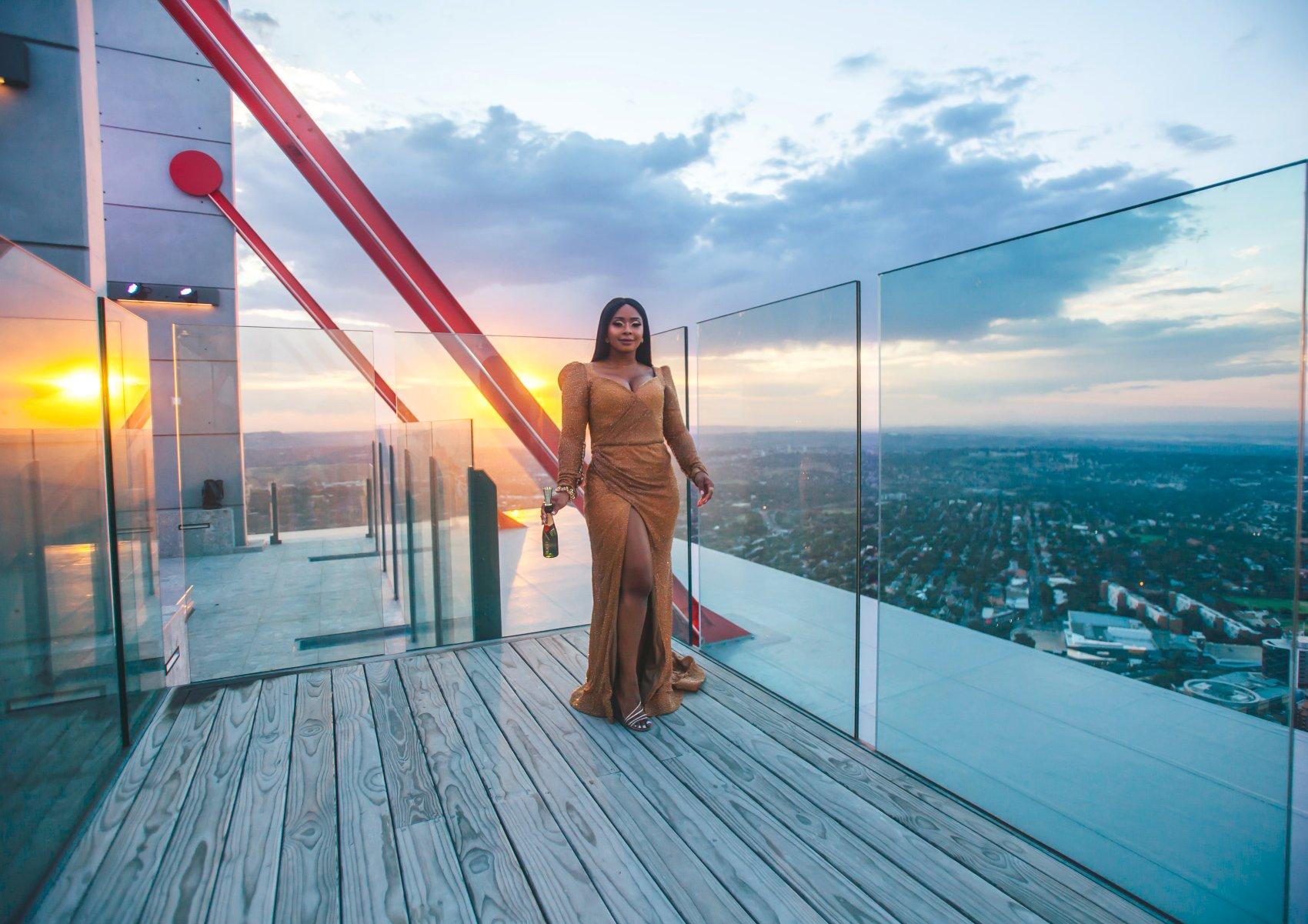 Address: 75 Maude St, Sandown, Sandton, 2031, South Africa
Operating hours: Monday to Sunday 11h00 – 23h00
Contact: +27 11 806 6888
Instagram handle: https://www.instagram.com/alto234bar/
Website: http://www.alto234.co.za/
Flames at Four Seasons Hotel – The Westcliff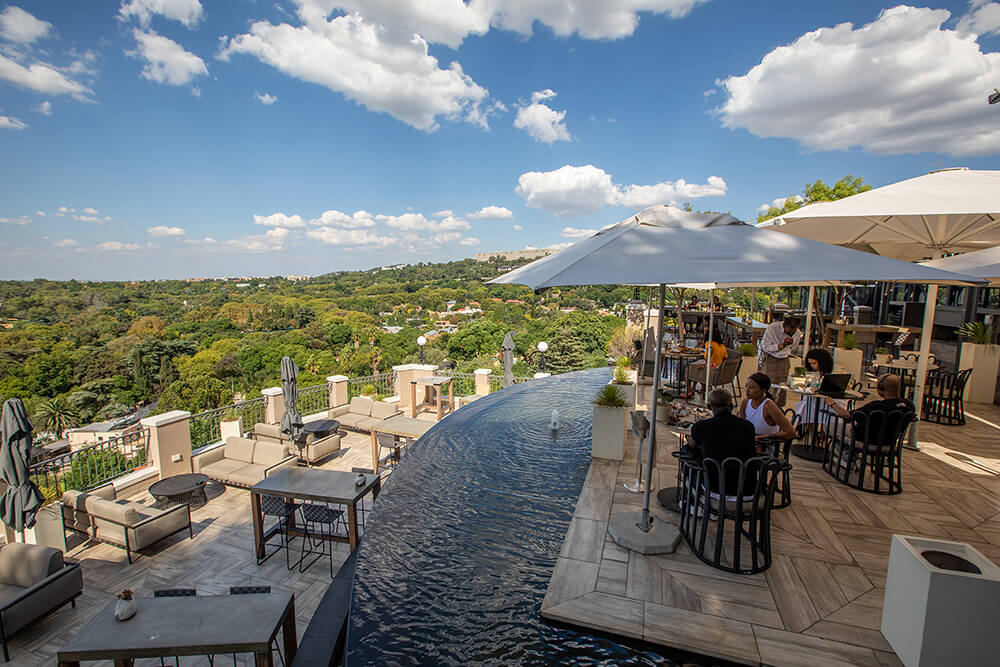 Address: 67 Jan Smuts Ave, Westcliff, Johannesburg, 2132, South Africa
Operating hours: Monday to Sunday 07h00 – 23h00
Contact: +27 11 481 6000
Instagram handle: https://www.instagram.com/fsjohannesburg/
Website: https://flamesrestaurant.co.za/
Elevate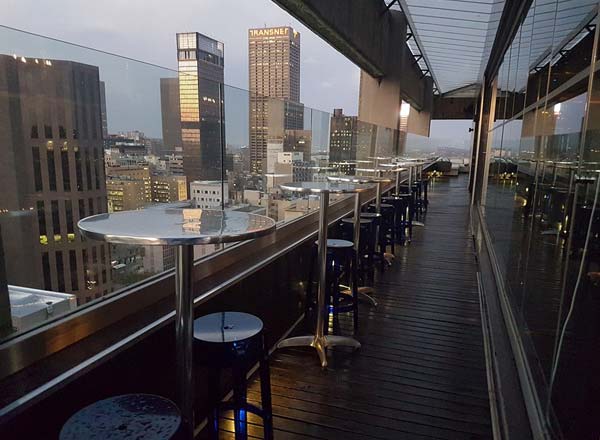 Address: 58 Anderson St, Marshalltown, Johannesburg, 2001, South Africa
Operating hours: Monday to Sunday 15h00 – 00h00
Contact: +27 11 689 1000
Instagram handle: https://www.instagram.com/elevate_rooftopjhb/
Website: https://www.reefhotel.co.za/play/
Copper Bar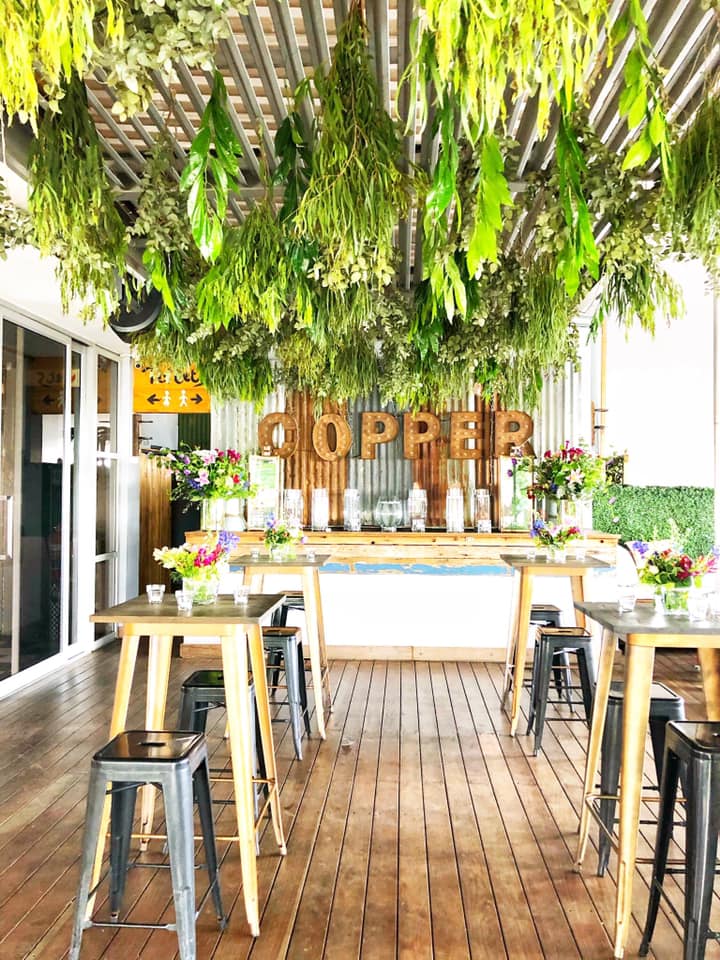 Address: Corner Main Office Park, 2 Payne Road, Bryanston, Sandton, 2191 Freedom, Bryanston, Johannesburg, 2191, South Africa
Operating hours: Thursday & Friday 17h00 – 00h00, Saturday 14h00 – 00h00
Contact: +27 71 516 4846
Instagram handle: https://www.instagram.com/copperbarbryanston/
Website: https://copperbar.co.za/
Sir James van der Merwe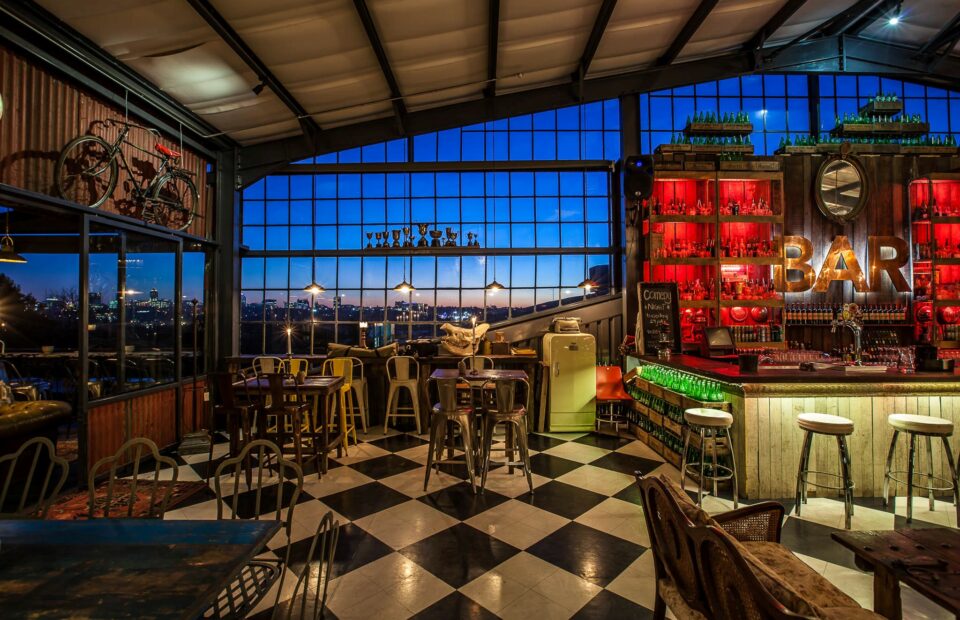 Address: 6 Desmond Rd, Kramerville, Johannesburg, 2090, South Africa
Operating hours: 16h00 – late
Contact: +27 72 607 4235
Instagram handle: https://www.instagram.com/sirjamesvandermerwe/