Cape Town is a modern, cosmopolitan city surrounded by nature. Centred around Table Mountain, one of the New 7 Wonders of the world, the Mother City is known for its beautiful beaches, stunning biodiversity, award-winning food and wine, and sheer variety of experiences on offer.
Nothing speaks to this more than the iconic Big Six attractions. They represent the beautiful nature, rich history, diverse culture, and incredible cuisine and wine that make Cape Town a top destination for travelers around the world.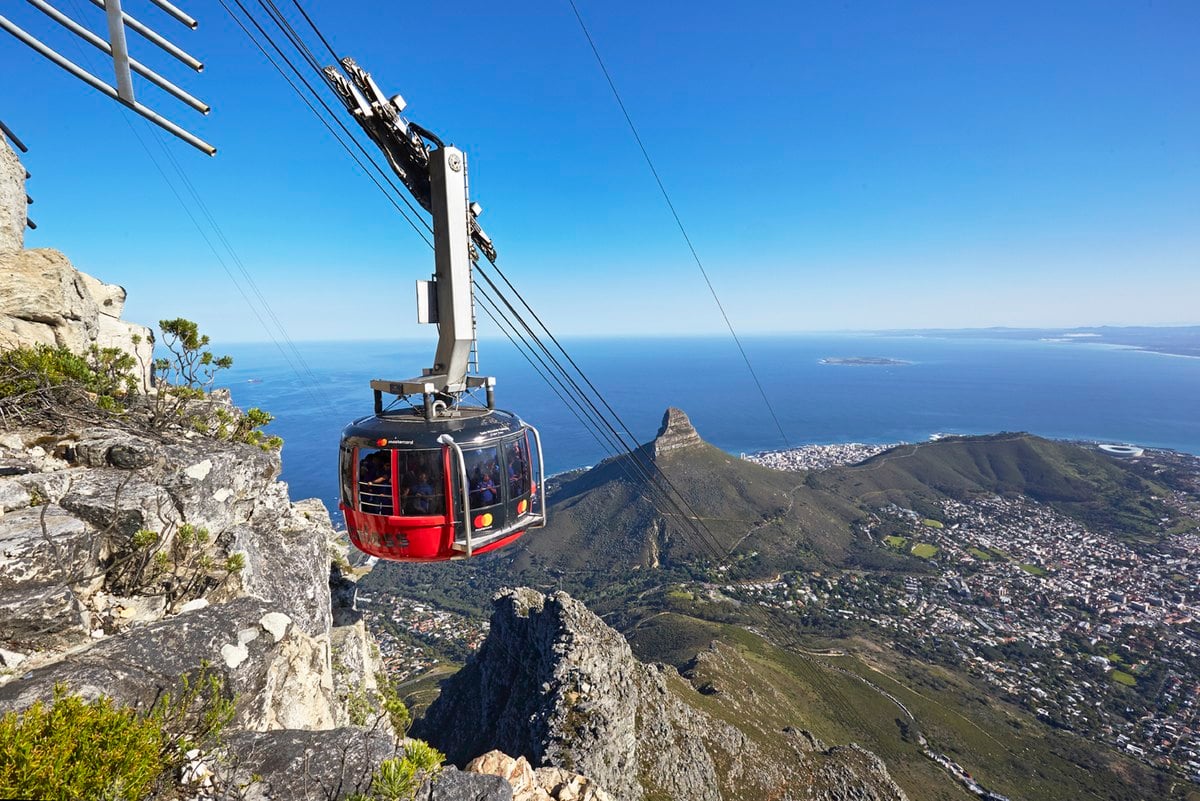 1. Table Mountain
Table Mountain is Cape Town's most iconic feature – voted one of the New Seven Wonders of the World in 2011.
But the mountain is not just a pretty picture, it is also home to the richest, yet the smallest floral kingdom on earth. The 57-square-kilometer area comprising Table Mountain and the Back Table is home to more than 1470 floral species, many of them endemic to the area.
You can take the Table Mountain Aerial Cableway or you can opt to hike to the top. The route offers incredible views of Camps Bay, but be warned it can take as much as four hours to the top!
Popular activities around Table Mountain:
Table Mountain Aerial Cableway on Table Mountain
Table Mountain Cafe on Table Mountain
Abseiling on Table Mountain
Maclears Beacon on Table Mountain
Platteklip Gorge on Table Mountain
2. Robben Island
Robben Island is a must-see for any tourists visiting South Africa. The island has a long and fascinating history, and it is now home to a variety of attractions.
Visitors can tour the island by boat, see the prison where Nelson Mandela was held, or visit the museum dedicated to his life. There are also plenty of opportunities to see wildlife, including penguins, seals, and endemic birds.
From Robben Island, you can get unparalleled views of Cape Town's skyline and Table Mountain. Whether you're admiring the view from the ferry ride over or soaking up the scenery. In addition, the views from the island are simply breathtaking.
Whether you're interested in history, and wildlife, or just want to enjoy some stunning scenery, Robben Island is sure to please.
Popular attractions on Robben Island:
Robben Island Prison
Robben Island Museum
Muslim Moturu Kramats shrine
Table Mountain Yellow Frame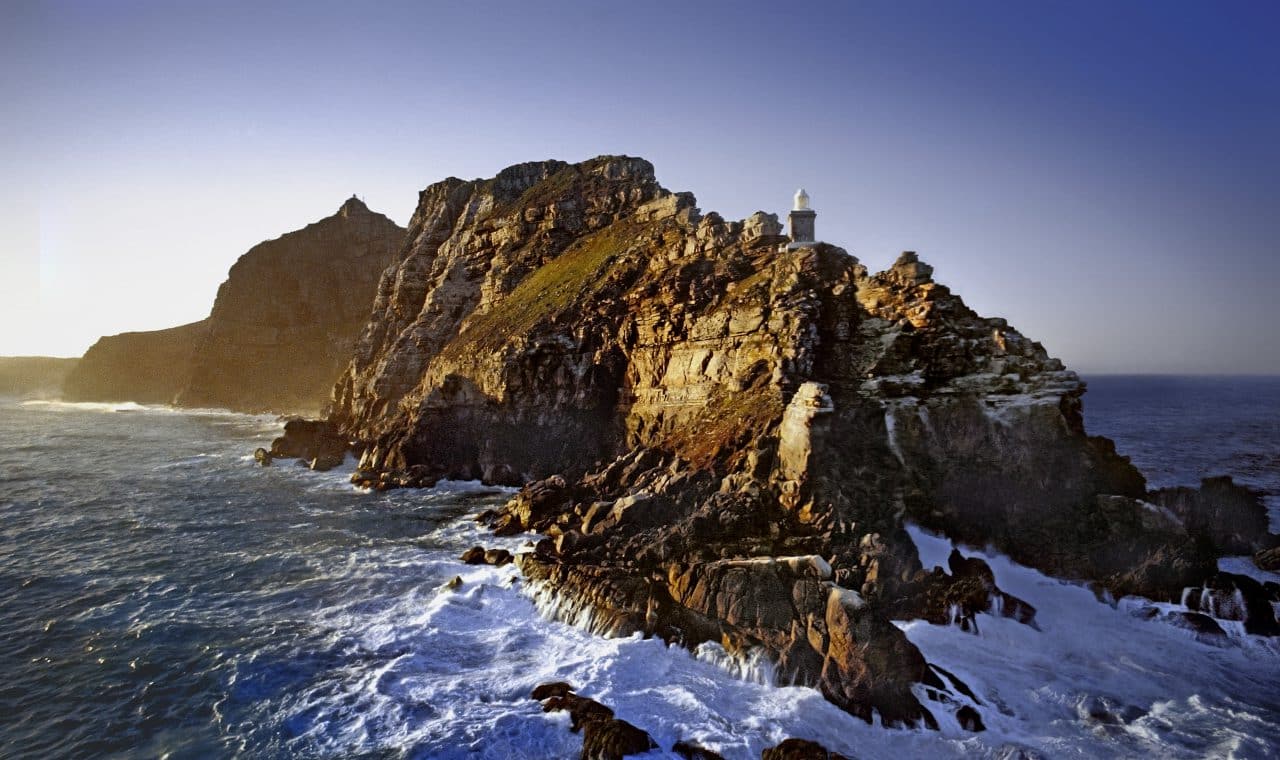 3. Cape Point
Situated at the southwestern tip of Africa, the Cape Point Nature Reserve is one of the most pristine and unspoiled places on earth. With its dramatic cliffs, pristine beaches, and breathtaking views, the reserve is truly a sight to behold.
Cape Point is more than just a pretty place; it is also home to a unique variety of fauna and flora. From the rare Cape mountain zebra and Bontebok, to the beautiful orange-breasted sunbird and pelagic birds that drift in the air currents just offshore, there is an abundance of wildlife to be found in this special place.
There are miles of hiking trails winding their way through the reserve, so hikers and joggers will have plenty to explore. Whether you are looking for an adventure or simply a place to relax and soak up the beauty of nature, Cape Point Nature Reserve is sure to exceed your expectations.
Cape Point Nature Reserve is also home to a lighthouse that has been in operation since 1857. The lighthouse is situated on the edge of a cliff, offering stunning views of the surrounding coastline. One can reach the lighthouse be tram or by foot once you have reached the public area in the reserve.
Popular activities around Cape Point:
Flying Dutchman Funicular in Cape Point Nature Reserve
Diaz Beach in Cape Point Nature Reserve
Old Cape Point Lighthouse in Cape Point Nature Reserve
Olifantsbos trail in Cape Point Nature Reserve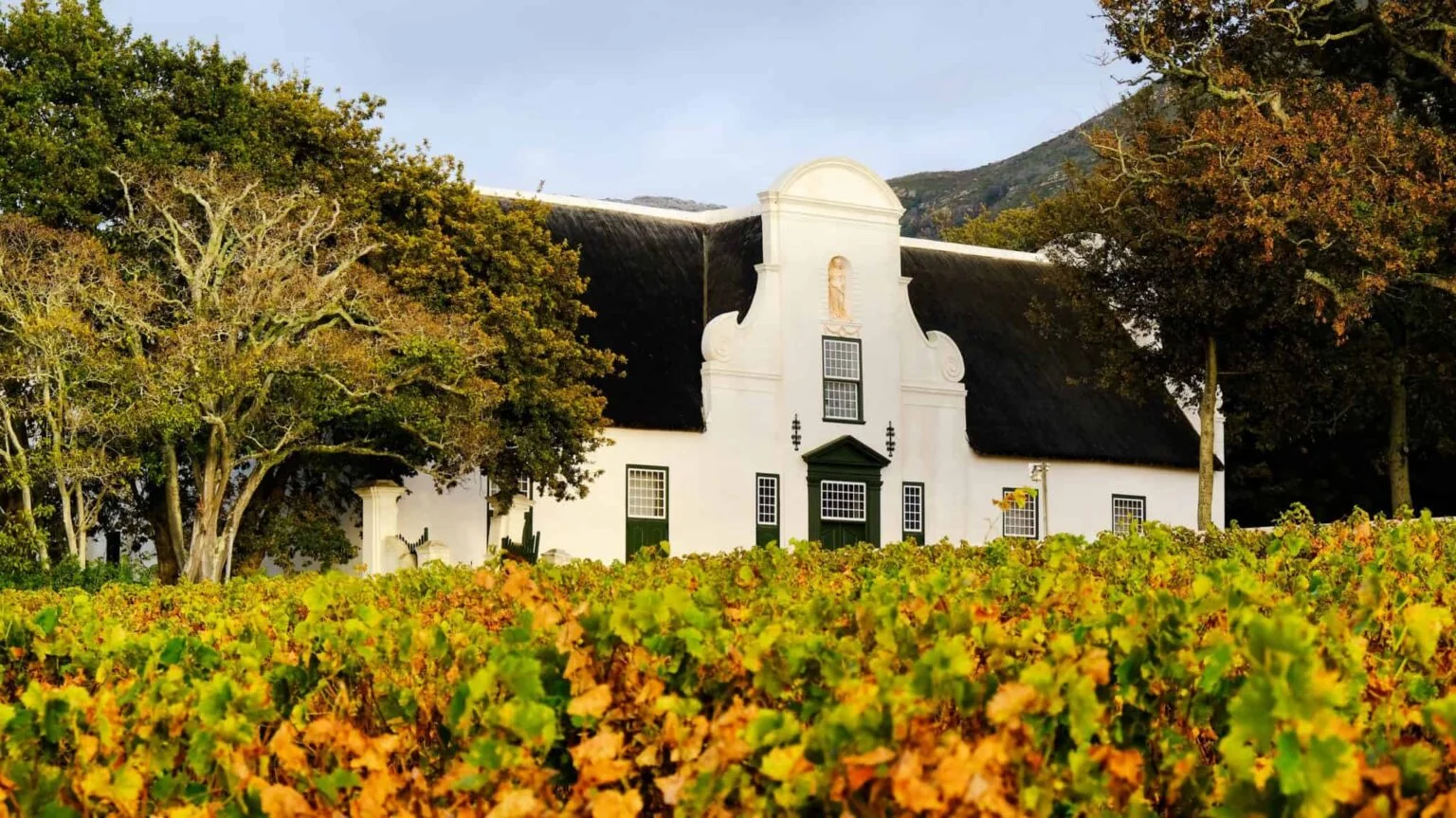 4. Groot Constantia Wine Estate
Groot Constantia is a historical wine estate located in Cape Town, South Africa. It is the oldest working winery in the country, and today it operates as a museum and tourist destination. Visitors can take tours of the grounds, learn about the estate's history, and enjoy tastings of the wines produced here.
Wine lovers travel far and wide to experience Groot Constantia – South Africa's oldest wine estate. Groot Constantia has been producing wine of outstanding quality uninterruptedly since 1685 with its award-winning wines still celebrated around the world today.
The estate's historic Grand Constance – a sweet wine from the Napoleonic era – is a source of great pride and can be purchased at the Cloete Cellar, the only place where it was ever produced.
Visitors are encouraged to enjoy the Visitor Route Experience to experience the historic Manor House Museum, the original Cloete Cellar, a cellar tour, and a wine tasting.
Popular activities around Groot Constantia:
Wine Tasting in Groot Constantia
Manor House Museum in Groot Constantia
Vineyard Tour in Groot Constantia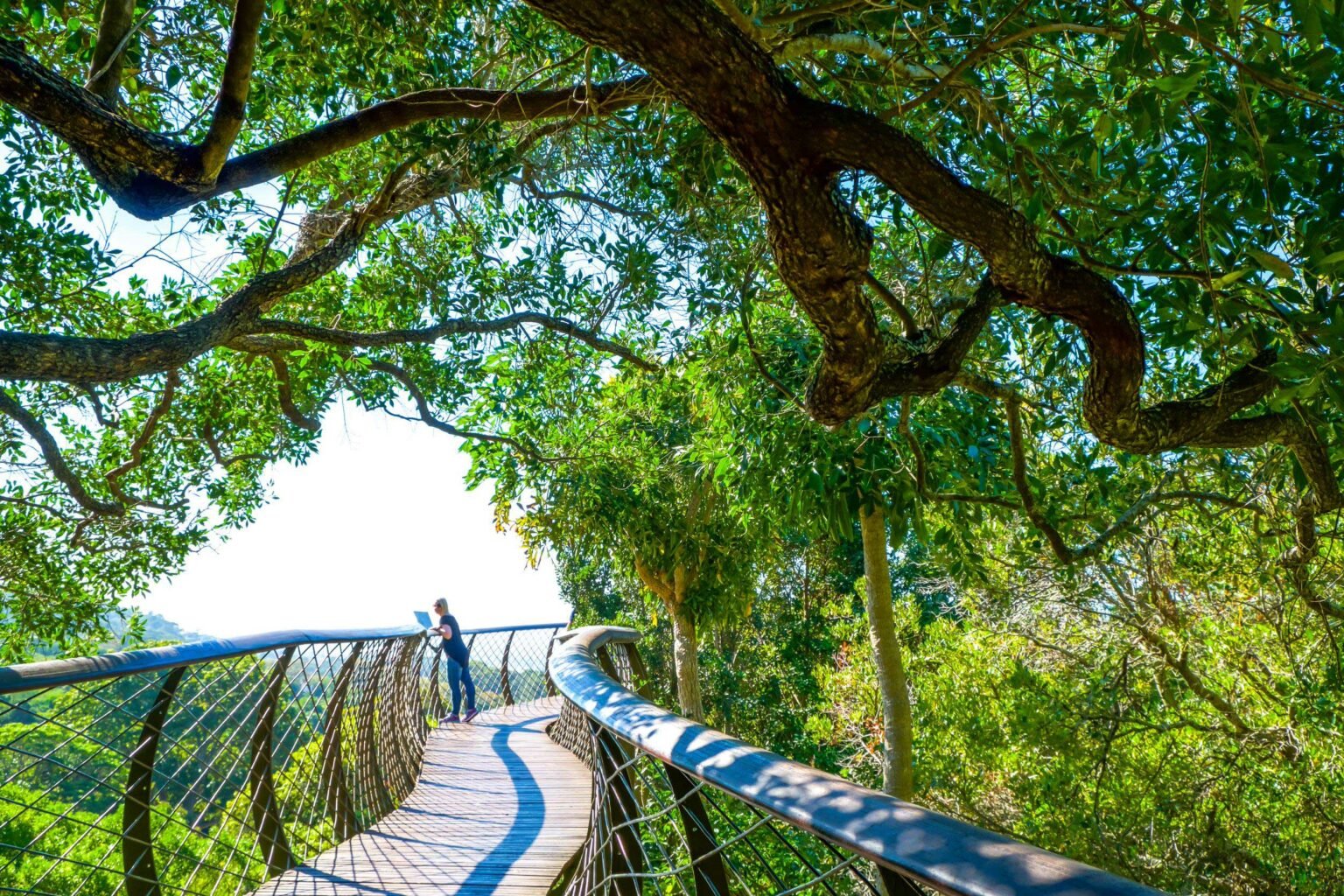 5. Kirstenbosch Botanical Gardens
Kirstenbosch National Botanical Garden is one of the most incredible and beautiful gardens in Africa, and the first botanical garden in the world to be declared a UNESCO World Heritage Site.
Kirstenbosch Botanical Gardens is one of the most beautiful gardens in the world. The World Heritage site is home to over 22,000 different plant species offering visitors the chance to see some of the rarest and most beautiful flowers in the world. Kirstenbosch is also a conservation hotspot, dedicated to protecting and propagating endangered plant species. In addition, the gardens are a haven for birders, with more than 200 different species of birds having been recorded in the park.
The gardens offer breathtaking views of Table Mountain. Visitors can take hikes up the mountain, or they can stroll through the gardens at their leisure. There are also a variety of events held at Kirstenbosch throughout the year, ranging from concerts to art exhibitions. No matter what time of year you visit, Kirstenbosch is sure to delight and inspire. Whether you're a gardener, a conservationist, or just someone who enjoys being surrounded by nature, Kirstenbosch is definitely worth a visit.
Popular activities around Kirstenbosch Botanical Gardens:
Kirstenbosch Summer Concerts
Moyo Restaurant
Centenary Tree Canopy Walkway in Kirstenbosch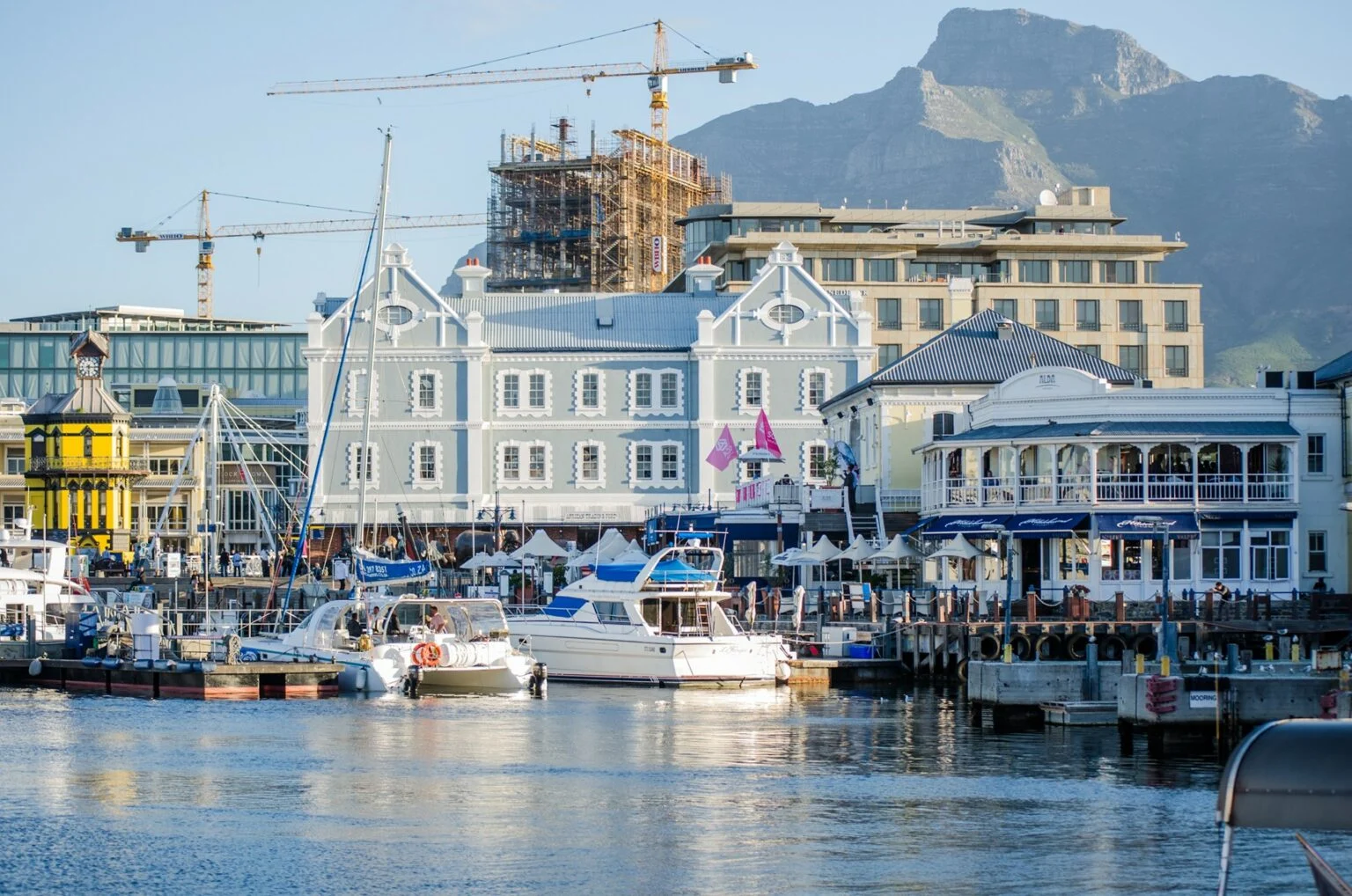 6. The V&A Waterfront
The V&A Waterfront is one of South Africa's most-visited destinations, offering a cosmopolitan mix of experiences ranging from leisure to shopping and exclusive entertainment.
No matter your age or interests, there is plenty to keep you entertained. There's the Cape Town Comedy Club for a laugh, and regular, free music concerts take place at the V&A Amphitheatre. Kids will love the gemstone Scratch Patch, pirate boat cruises, Two Oceans Aquarium, indoor adventure park, and much more.
There are over 80 restaurants, food markets, hundreds of shops, and the Zeitz MOCCA (Zeitz Museum of Contemporary Modern Art), the continent's first major museum dedicated to art from Africa and its diaspora.
Popular attractions in the V&A Waterfront:
Battery Park
Zeitz MOCCA
Two Oceans Aquarium
Chavonnes Battery Museum